Welcome to William D. Kelley School!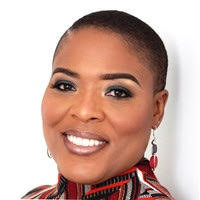 "Advanced. Proficient. Every Scholar. Every Day. No excuses."
Kelley Community,
The privilege to serve the W.D. Kelley Community as your proud principal for six (6) school years is an honor! The 19121 community is one of richness in humanity, greatness in history, and fortified in the belief that our children are rigorously educated by any means necessary. Kelley scholars will continue receiving every educational opportunity that is afforded to them by staff that cultivate their greatness. Every child deserves the 'Whole Child' experience in a safe, nurturing school community that educates with the belief that THEIR lives matter!
I am confident that our community of families and stakeholders will continue to support W.D. Kelley scholars. We will continue our partnerships with: The Kimmel Center, After School All Stars, Education-Innovations-Research (new), Temple PhaSES, PBIS, Foster Grandparents, Girls Inc., Ms. Lexi's Girls, Fathers Read 365, Philabundance, and Alumni Friends of W.D. Kelley! Our scholars are always at the center of what we do.
Parents, as we continue to remove all barriers to learning for all of our children, remember that we need you. You are a valued and appreciated member of the Kelley Family! We welcome you to join our SAC team and have a seat at the table of greatness. High quality education with academic rigor is not magic, it is planned and executed keeping the achievement of scholars at the forefront.
Last year we increased academic success for our scholars in significant ways, kept every scholar safe, and celebrated their achievements. We remain committed to ensuring that Kelley is a GREAT SCHOOL in our 19121 community!
Dr. Crystal Edwards, Principal